Overview of a Challenge Day
Get a sense of what we do, and why we do it
30 Minutes
Setting the container
Icebreakers, Inclusivity, and Norms
In the beginning of every program we play some high-energy games to break the ice and start to create connection in a playful, fun way. We teach about stepping outside of our comfort zones. We set expectations for confidentiality and engagement with our Challenge Day Norms. We encourage joy and full self-expression, and remind everyone that they are in choice.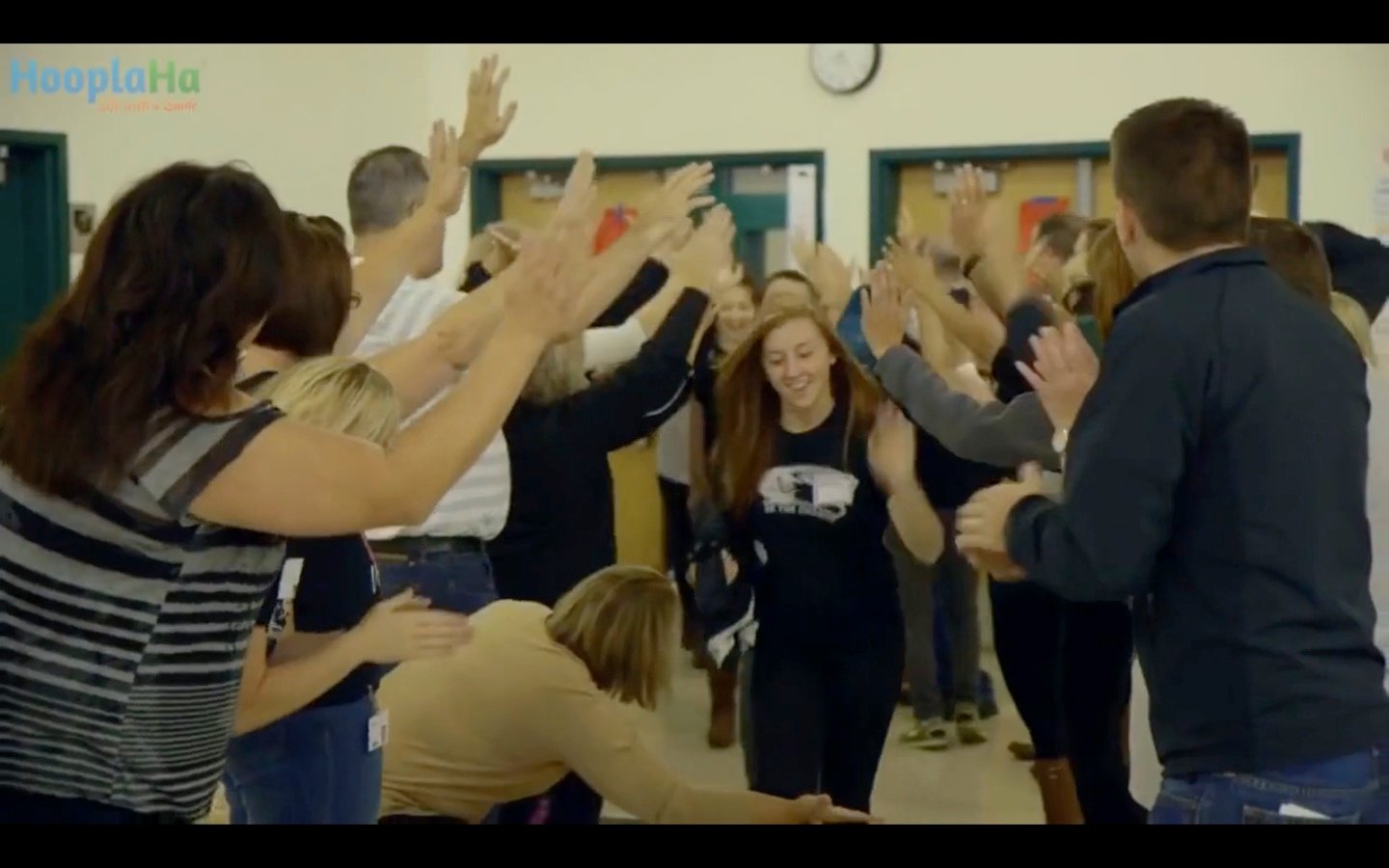 75 Minutes
Dropping the Waterline
Teaching/modeling how to be real
We explore how we've been taught to withhold or partially express our emotions and the personal and social costs of keeping our feelings inside. Both facilitators model a healthy alternative. They show how to be real, vulnerable and sincere. Using the metaphor of an iceberg, they demonstrate "dropping the waterline." Rather than being trapped in an image we feel we need to present to the world, the leaders show how sharing more of our authentic selves can be a path to full aliveness. They encourage us all toward sharing our truest selves.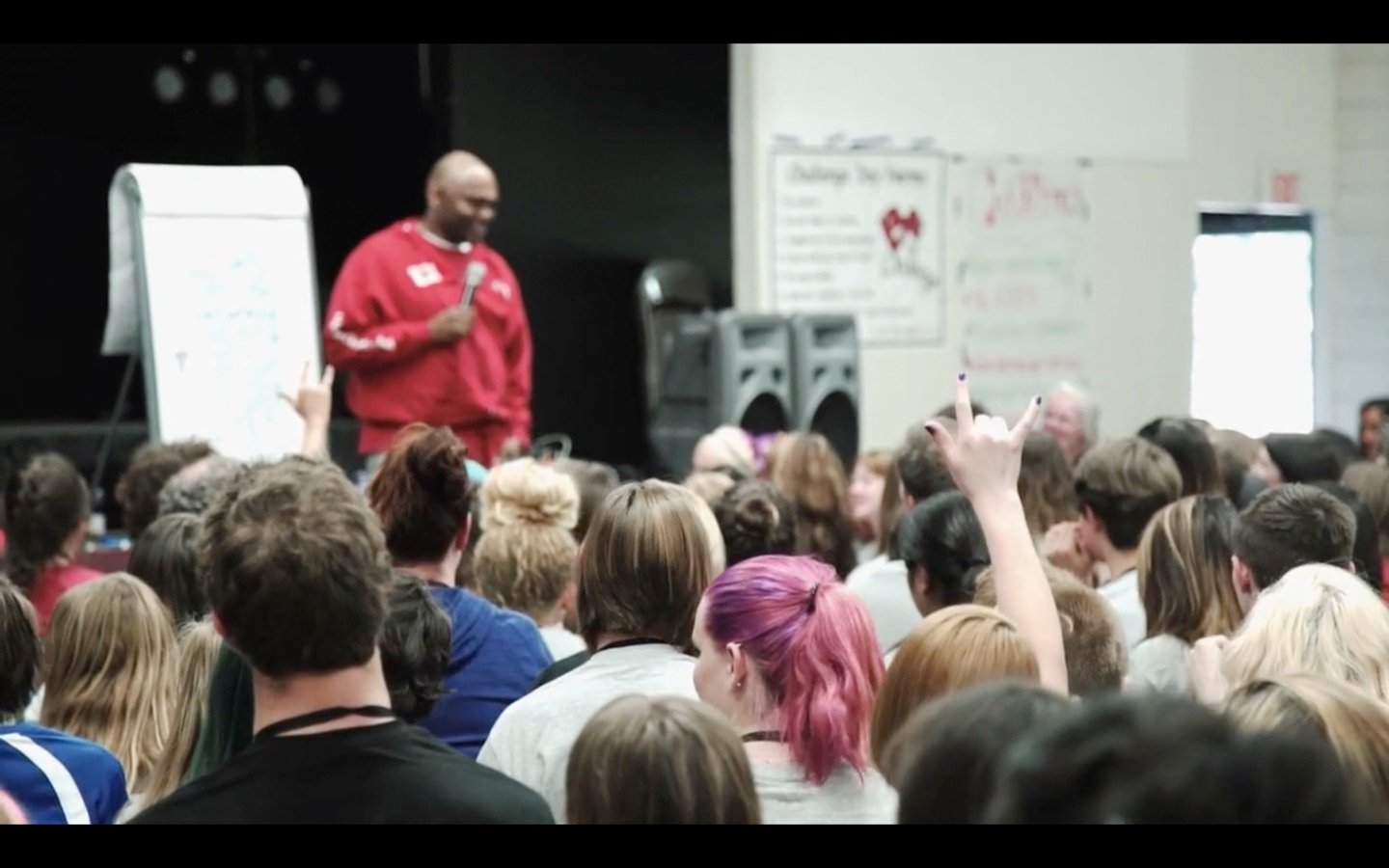 30 Minutes
If You Really Knew Me
Connection through authentic sharing
Students have a chance to share openly and honestly with a small group. They practice shedding masks they usually wear, noticing how they feel and speaking to their experience. They are taught and practice active listening skills. They often connect deeply with peers they might not otherwise connect with and recognize strength in vulnerability.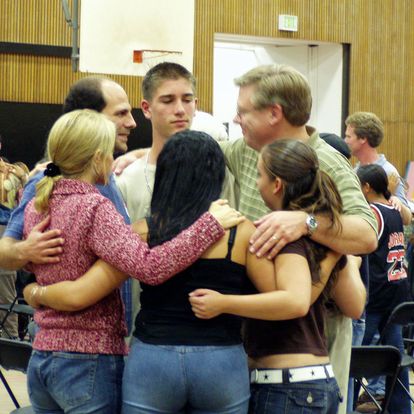 30 Minutes
Cross the Line
Supporting each other across lines of difference, recognizing we are not alone
At the heart of a Challenge Day is an activity where participants cross a line on the floor if a certain statement applies to them. Eyes are opened to how much more we share in common than the ways they we are different. Often some of the deepest suffering people experience is less because of the content of their pain and more because they feel alone in it. In Cross the Line students get the chance to have a strong, embodied experience of not-aloneness. They show up powerfully for each other, in solidarity and support. After the activity, participants return to their small group to share and reflect.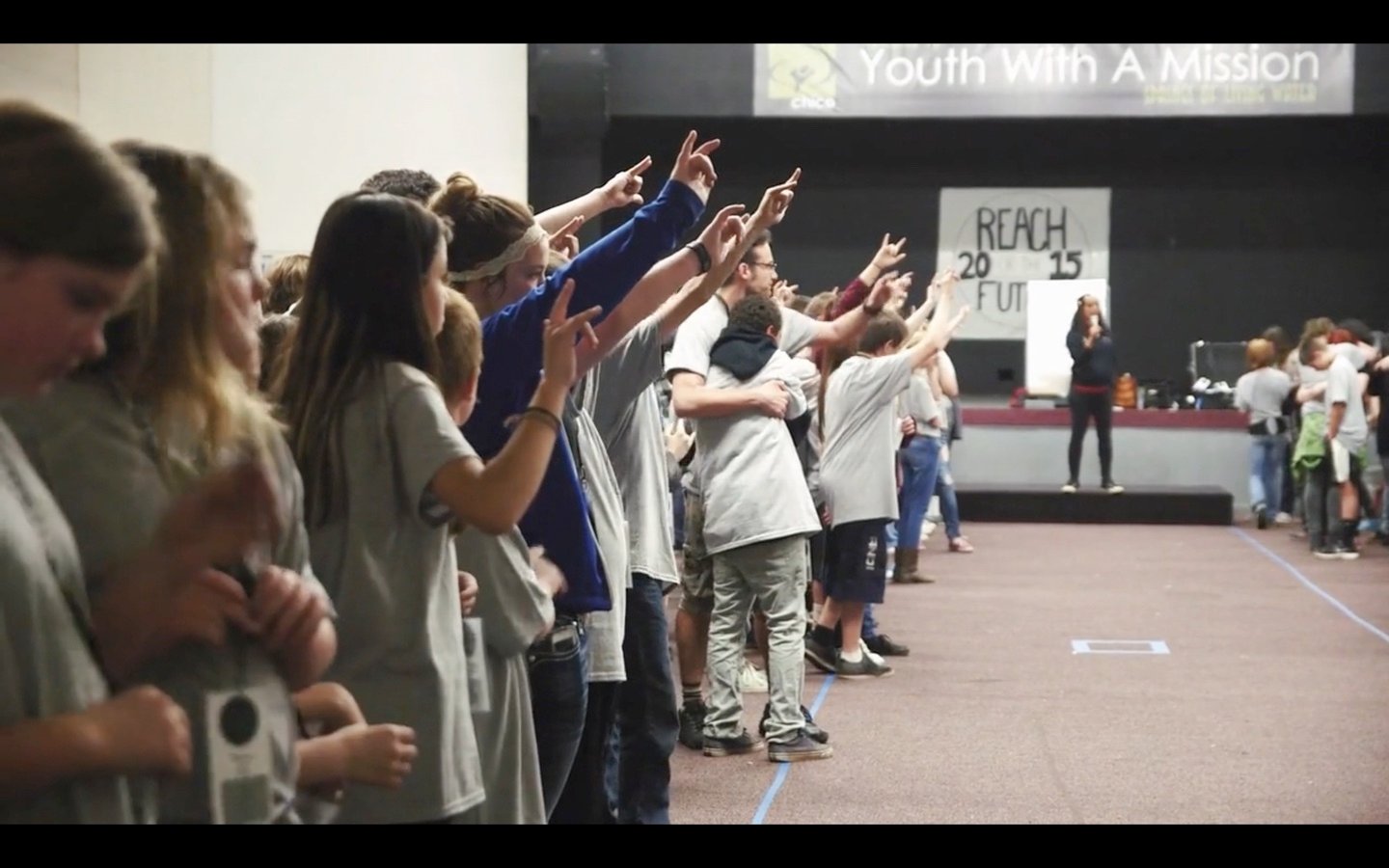 30 Minutes
Speak Out
Coming into empowered agency and being the change
In the afternoon, students take over the mic, stepping into leadership. They have a chance to make amends with classmates they may have hurt, invite a change they'd like to see at their school, ask for something they need, or share more of their true selves with the room. This is often a time of celebration, tears, repair, and transformation. The room tends to fill with respect, love and admiration.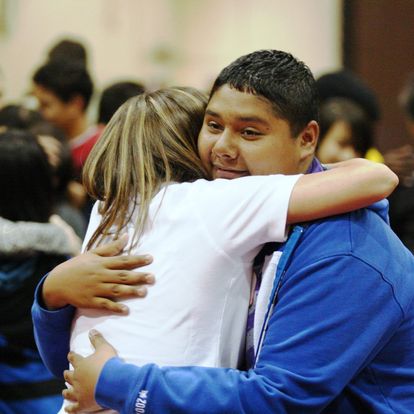 30 Minutes
Coming to Completion
Integration, bringing the change forward, validations and closure
Toward the end of the afternoon we go through a series of experiential activities designed to strengthen positive transformations, support integration and end the day with upliftment. Participants write letters to people they want to apologize to or thank, they celebrate what they are proud of in themselves, they offer appreciations to their small group members, and often set themselves a challenge for after the day is over. The day ends with music and lots of hugs.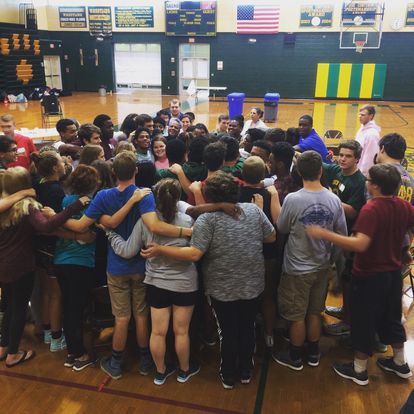 Ready to book a day?
Get in touch, and let's make it happen