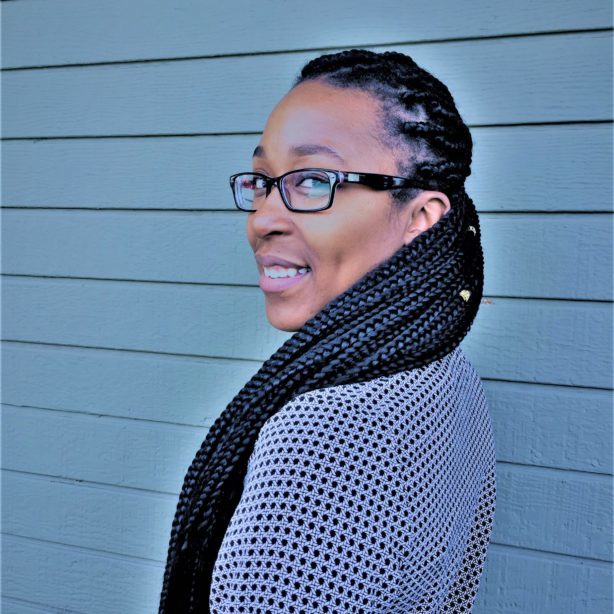 Whitney Johnson was born and raised in Cleveland, Ohio. She has a huge family that she loves more than life. Growing up in Cleveland exposed her to a lot of different people and a lot of different cultures. She went to Challenge Day in the 9th grade and afterwards, she knew that when she grew up, she would help people.
Working towards that dream, Whitney went on to study psychology at Lake Erie College. She graduated with a Bachelor's Degree in Psychology and a Minor in Social Science. As an athlete during college, she participated in Cheerleading and Track and Field. College taught her the importance of hard work, teamwork, and multitasking.
Later, Whitney joined the Army and served for 6 years. While completing her military service, she went back to school and got a Master's Degree in School Counseling from Cleveland State University.
Whitney came to discover, after studying people all these years, that love is the most important thing of all. Ask any of her friends and family about her dream job and they will say, "To be a Challenge Day Leader!"
Whitney completed her Challenge Day Leader Training in the summer of 2017. She currently lives in California and is facilitating Challenge Days around the country, serving America in a new way through compassion.
"To see it come full circle is humbling and fills me with gratitude; I'm excited to share my love for this organization with the world."
If you really knew me, you would know…
I want to learn how to swim.
Hibachi is my favorite food.
My mom is my best friend in the world!
I'm afraid of clowns and anything with no legs or more than four legs, lol.
I love to travel, try out new restaurants, and make memories.
I'm allergic to dogs but I want a Corgi.